Chicago-born artist Taylor Deshay, at just 21 years old, is making waves in the world of contemporary R&B. With gospel music deeply ingrained in her upbringing and a supportive musician father, it's no wonder her music carries such emotional depth and resonance. Taylor's latest release, "DTIP", featuring Benny Jones, is a chilled and vibey track that explores the complex journey of letting go.
"DTIP" is an acronym that speaks volumes: "Don't Take It Personal". From the very beginning, the song draws you in with its infectious melodies and hypnotic rhythm. Taylor's vocals, both soulful and enchanting, guide us through the intricacies of a relationship that has run its course.
The track's lyrical content delves into a universal theme: the struggle to move on from someone or something that has become a part of your life. It's a rollercoaster of emotions, and Taylor Deshay skilfully captures every twist and turn in her mesmerising performance. Her ability to convey vulnerability and strength simultaneously is nothing short of remarkable.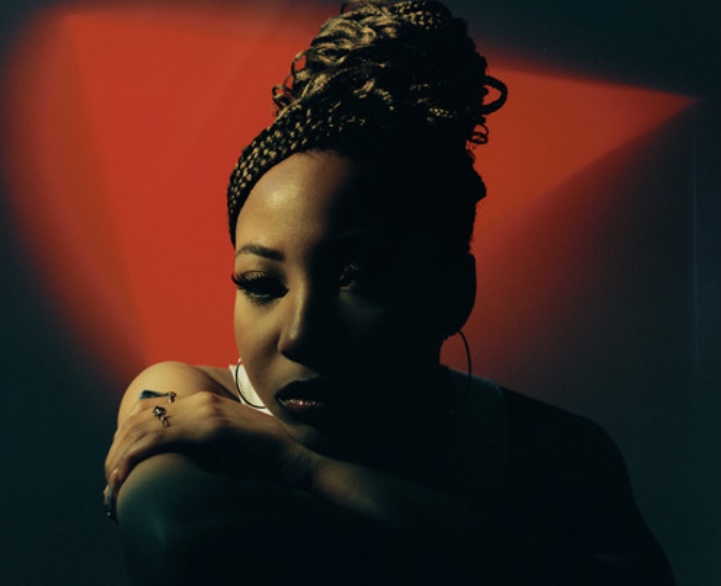 One of the standout features of "DTIP" is the clever use of tempo changes throughout the song. These shifts are not merely stylistic choices but are intricately tied to the song's message. Just as the process of letting go is rife with ups and downs, the song's tempo fluctuates to mirror this emotional rollercoaster. It's a subtle touch that adds depth and complexity to the music, making it a truly fascinating and unique listening experience.
Benny Jones' contribution to the track cannot be overlooked either. His chemistry with Taylor is palpable, adding layers of depth to the narrative. Their harmonious duet beautifully conveys the duality of emotions involved in moving on from someone you've trusted and loved.
"DTIP" is a testament to Taylor's growth as an artist. It's a track that effortlessly combines catchy hooks, relatable lyrics and a skilful blend of contemporary R&B elements. While it might feel like a song designed for summer relaxation, its emotional depth and authenticity are what make it stand out.
In a world where relationships are complex and letting go can be excruciating, Taylor Deshay's "DTIP" provides a musical solace. It's a reminder that we're not alone in our struggles and that music has the power to capture the essence of those profound moments in life. Taylor Deshay's star is undoubtedly on the rise, and "DTIP" is a testament to her talent and potential as a leading voice in contemporary R&B. Keep an eye out for this young artist; she's just getting started.