Kay Slice, the Ghanaian hip-hop artist making waves from Rotterdam, the Netherlands, is back with a phenomenal new single and accompanying music video titled "Yessika". The track is part of his latest EP, UPRISE. With "Yessika", Kay Slice demonstrates his ability to explore music from multiple angles, drawing from his Ghanaian heritage and his background in hip-hop, creating a unique and vibrant sound that leaves a lasting impression.
Since his debut album, From Back To Back, released in 2021, Kay Slice has been on a remarkable journey of self-discovery and musical exploration. Immersing himself in the musical traditions of his roots during a voyage to Ghana, he sought to infuse those West-African sounds with the hip-hop he grew up with in the Netherlands. The result was a powerful album that introduced the world to Kay Slice's distinctive style and musical vision.
With UPRISE and "Yessika" Kay Slice takes the next natural step in his artistic evolution. The EP exudes an infectious positivity and radiates rays of sunlight that illuminate both the joys and darker aspects of life. Drawing inspiration from Ghanaian guitar legend Ebo Taylor and rap veterans The Roots, Kay Slice has crafted undeniable grooves that pulsate throughout the entire project.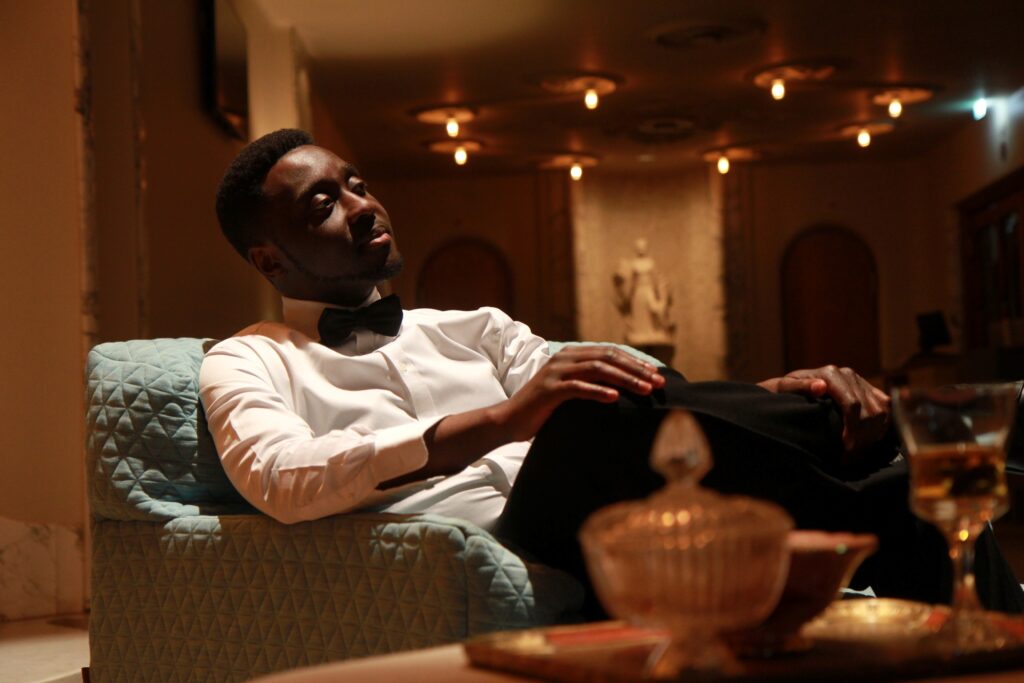 The music video for "Yessika" is a visual masterpiece, directed by Fidelio Faustino and featuring a full black cast of characters. The narrative follows a financially troubled man who finds himself at the mercy of an unannounced tax collector. As the protagonist grapples with the burden of settling his debt, an unexpected twist unfolds when the taxman proposes a unique solution to resolve the outstanding dues. The video perfectly captures the essence of the song, showcasing Kay Slice's ability to weave compelling storytelling into his music.
"Yessika" is a Ghanaian-Western fusion that effortlessly marries captivating melodies with infectious rhythms. The track is a testament to his growth as an artist and his ability to craft music that transcends borders and genres. Through his exploration of his Ghanaian heritage and hip-hop roots, he has carved out a unique and exciting space for himself in the music scene.