BlacKeys is a beatmaker/producer from Milton Keynes, UK. He has been making beats for a few years and has collaborated with MCs both in the UK and the US. Tired of trying to find MCs to give beats to, BlacKeys decided to continue making beats and release the instrumentals under his own name like fellow beatmaker artists.
In this exclusive interview, we delve into BlacKeys' creative process and explore his life as a producer.
* * *
Channel WAVY: If you had the power to have a studio session with anyone in the world dead or alive, who would it be and why?
BlacKeys: Nas – he's my favourite MC and doesn't need all the bells and whistles on a record to sound as great as he is, so I'd love to hear him on my best beats.
Prince – one of the greatest to do it and he did it all. I'm not doing a thing other than sitting down in the studio and getting my education.
Q-Tip – he's in my top three hip-hop producers, and again I would just love to sit with him and observe and soak up all the sauce.
Channel WAVY: What recording equipment do you have in your studio?
BlacKeys: Since becoming a father, I scaled things back a bit, so I'm running a very minimal setup.
MPC One / MPK Mini MK2 / 2017 MacBook Pro 15" / Ableton 10 Suite (Logic Pro X – I keep it updated) / Audient Evo4 Interface / Yamaha HS5 Monitors.
Channel WAVY: Which DAW do you use and why?
BlacKeys: I use Ableton most of the time. They have the best warping algorithm in the game. I also love how easy it is to create new audio effects chains, and plus their stock plugins are very good.
Channel WAVY: What's your dream piece of gear on your wishlist?
BlacKeys: Can I have two? I've always wanted an MPC 2500 and another piece of gear is a Moog Model D Synth.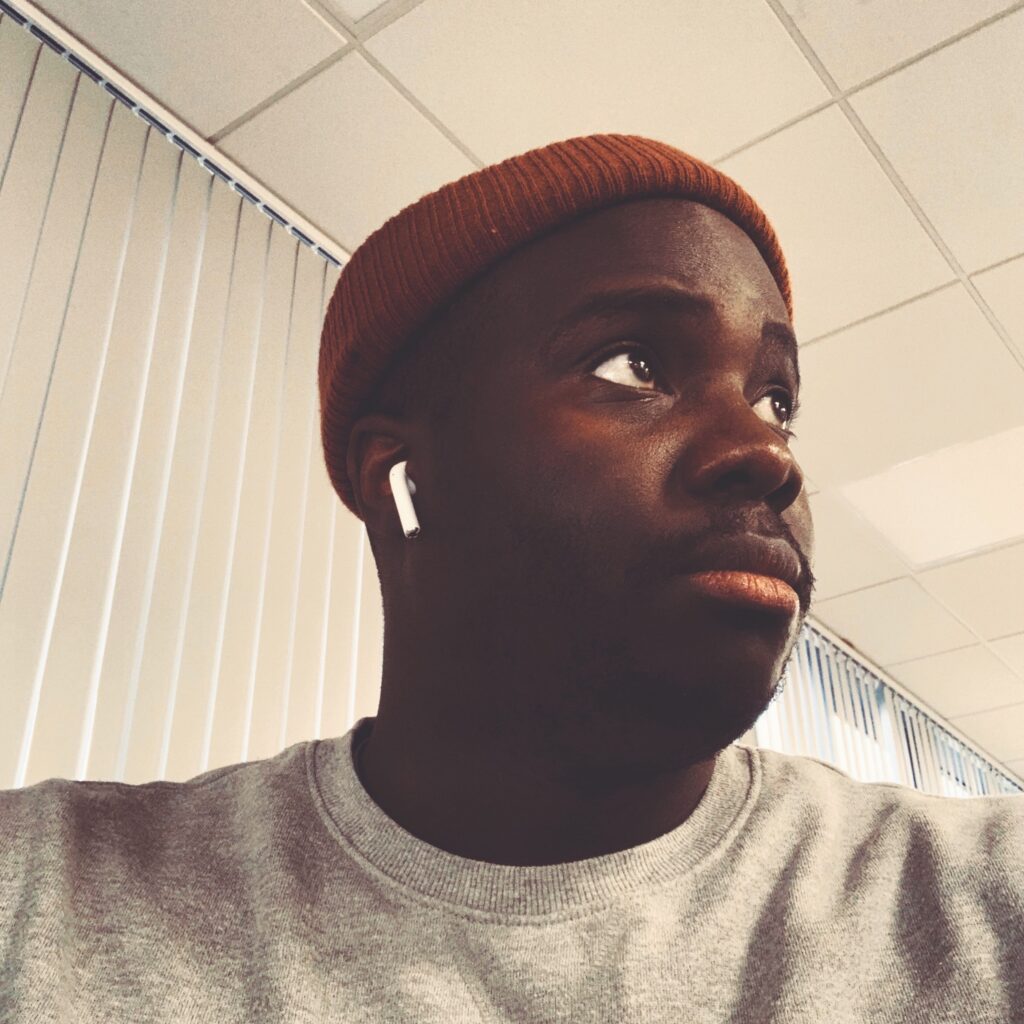 Channel WAVY: How do you go about mixing your music? What plugins do you use?
BlacKeys: My approach to mixing right now is I pretty much mix as I produce the beat. I know some people will swear to never do that, but that's just me. I like to have buses for the different elements of the record, (drum bus, bass bus and so on) just so I can do some extra processing if needed. I've also been sidechaining my drums with samples more and more. I love the effect it gives especially samples when in my Lo-fi bag.
My go-to plugins outside of Ableton stock plugins are the Fab Filter Pro Q3 EQ, SSL Native X Saturator (great on drums and vocals), the Plugin Alliance HG-2 Black Box (gives that nice analog feel to anything you put it on, but you can't be too heavy handed with it though. I love the Waves NLS plugin as that will give your session an analog sound of the rip on your mix before you even get started. Another plugin I always use is the Waves J37 Tape plug – who doesn't love a bit of tape saturation?
Channel WAVY: What's your experience with creative block and how do you overcome it?
BlacKeys: I'm pretty fortunate that making beats isn't my main way of making money (although I wish it was), so I'm not under pressure if I'm going through periods of creative blocks. However, when I am struggling, I try not to force it. I'll either not try to create at all, make a beat in a totally different BPM to what I'm used to, listen to different genres of music and discover new artists, watch music-related documentaries, or listen to my favourite productions and remind myself that I can do this.
Channel WAVY: When making a new track that's not coming together how you anticipated, how do you decide whether to scrap it or keep going with it?
BlacKeys: I never scrap a beat. If I'm not feeling what I'm making, I'll just save it and move on. Sometimes I go back to the beat months later with fresh ears and might continue or just save again and start something new – my hard drive is full of unfinished beats.
Channel WAVY: Tell us how you went about making your latest single "Melancholy"?
BlacKeys: Funnily enough I was going through a bit of a creative block and hadn't made anything for a while. If anyone is familiar with my beats, I'm pretty much a minimalist, so this latest single is BlacKeys in a nutshell. I just fired up Ableton and sifted through a load of drum loops 'til I found one I liked, loaded up Arcade by Output and found a real nice piano sample, chopped it and played it to the beat. I then played in the simple sparse bassline and the strings part, added some vocal chops from Arcade also and that was that. Simplistic and minimal, a beat to chill to but still bob your head to it – I hope.
Keep up to date with the latest from BlacKeys: website | Instagram.