Grammy award-winning singer-songwriter Elijah Blake has left an indelible mark on the music industry, collaborating with titans like Rihanna, Justin Bieber and Usher. Born in the Dominican Republic, raised in Florida and based in Los Angeles, his journey started at just 15, catching the attention of Troy Taylor and contributing to Trey Songz's Ready album in 2009. Signing with No I.D's ARTium/Def Jam imprint in 2012, he dropped his debut mixtape, Bijoux 22, and later released his debut album, Shadows & Diamonds, in 2015. Transitioning to independent projects, Elijah continued to innovate, leading to his latest EP, Chateau Lane, and his upcoming third studio album. In this interview, he delves into his creative process, inspirations and musical evolution, sharing insights on everything from songwriting to studio setup.
* * *
Channel WAVY: What's your studio setup like?
Elijah Blake: My setup is pretty simple. It's where I'm most comfortable though. Some Gen Speakers, a booth, my laptop and a mic get the job done.
Channel WAVY: Do you have any rituals or routines when it comes to making new music?
Elijah Blake: I often go to sessions with/for my peers, and they usually have an entourage, but that gives me anxiety. I definitely prefer a more intimate setting with just my thoughts and self… maybe a producer too depending on our personal relationship or friendship if that.
Channel WAVY: When writing music, do you start with melodies or lyrics?
Elijah Blake: It varies you know. Sometimes the whole song comes to me in the dream – lyric and melody. Sometimes I get the hook in the shower. I love not knowing where it'll come from in particular, but in full transparency, I like to think God whispers them when I need them most.
Channel WAVY: What's the best lyric you've ever written and why?
Elijah Blake: Great question! This new album has a couple I can't wait for you guys to hear, but I had the incredible opportunity to go back in with one of the greatest producers of all time, and he reminded me of a lyric concept I did with him as a kid almost a decade ago that hasn't left his mind, and it's so personal he often texts the phrase to his wife… I wanna say so bad, but the song is coming soon, so I guess you'll know when you hear the collaboration.
Channel WAVY: Are there any particular songwriters or producers out there that you take inspiration from when making new music?
Elijah Blake: Prince is always the first answer and Joni Mitchell, for me. No offence, but yeah, it's them… and then everyone else. Oh, and Stevie of course!
Channel WAVY: Out of all the songs you've written for other artists, what are three you wish you could have kept for yourself and why?
Elijah Blake: None. When I work with other artists, I try to approach it more from an illustration perspective – helping them paint their story, but at the end of the day, it is and has always been their story. You wouldn't believe the offers I've gotten for songs super personal to me that I just couldn't let another vessel tell.
Channel WAVY: After you've written a song that sounds like a hit, how do you decide whether to keep it for yourself or give it away?
Elijah Blake: I truly believe a great song always finds its home. Nowadays, I'm obviously more selective who I take time away from my own projects to lend my creativity, but let's just say right now while I'm in album mode, the only person who can always get me to pull up to the studio is Rih Rih. I write my best stuff with her in mind.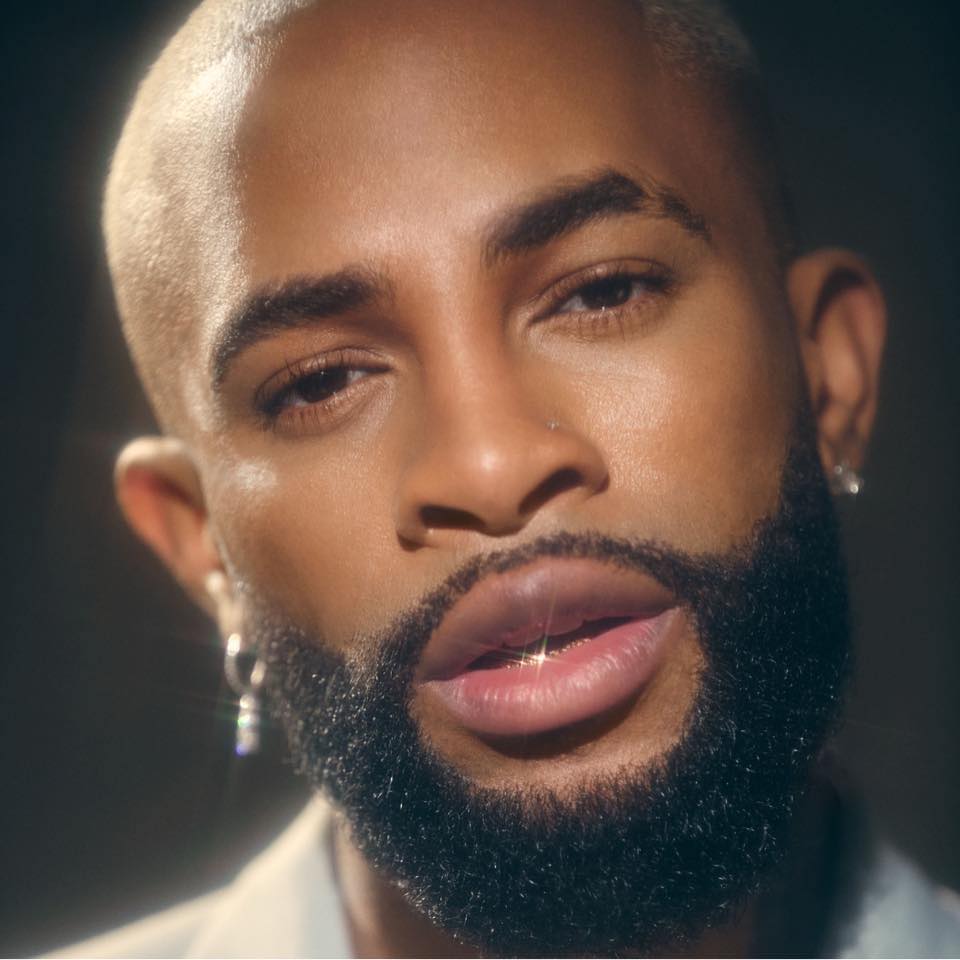 Channel WAVY: How much time do you spend in the studio making music each week?
Elijah Blake: That varies. Some days I take to just live a little, and other times you couldn't pry me out the lab with the jaws of life if you tried.
Channel WAVY: What's your approach to recording vocals and instruments?
Elijah Blake: I'm a Pro Tools guy. I can pretty much find my way around just enough to get it to a place where I can send off to mixing and mastering, and that's where the hard part starts.
Channel WAVY: How do you go about mixing your music? What plugins do you use?
Elijah Blake: My engineer sorta gave me a cool template that works for me, but I'd be lying if I pretended to do it all myself. I trust the vets who have held me down throughout the years and know how I like my sound to come across.
Channel WAVY: What's your experience with writer's block and how do you overcome it?
Elijah Blake: I honestly don't get writer's block. I can write a song about traffic on the way to the studio, but I do have moments where I don't feel as inspired, and I just take time and study more of my favourite songwriters.
Channel WAVY: How is your approach to making music today different than 10+ years ago when making Bijoux 22?
Elijah Blake: I keep trying to beat it. That's the difference. When I made Bijoux there was no bar for me and no expectation as a brand-new artist, but it seems that project, for me at least, will always be the one to beat.
Channel WAVY: Tell us how you went about making your new EP, Chateau Lane?
Elijah Blake: I truly wanted to experiment with layers I kinda left behind in Florida – less polished and a little less overthinking.
Channel WAVY: Our favourite track on the EP is your cover of Silk's song "More". Tell us more about that track and the process of making it.
Elijah Blake: I just wanted to do the original justice. I'm a lover of '90s R&B and loud harmonies. It's one of the sexiest records I've ever lent my voice to. The crazy thing is I was so sick when I recorded that song I could barely speak, and even when I did, I was coughing up a lung, but I was determined to use that rasp to my advantage and give a worthy performance of an early R&B hood classic.